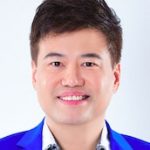 Andrew Chow
He is an angel investor in the Digital Economy and Food Securities sectors. He focuses on ASEAN, China, and India as he has been organising the China ASEAN Innovation and Entrepreneur Competition since 2020. Over the last 3 years, he has recruited over 200 startups from ASEAN and shortlisted over 40 teams for the China Grand Finals. He is well-connected to some key Venture Capitalists, Family Offices, and Angels within the Start-Up Ecosystem in Singapore. Andrew owns the signature event - Best Personal Branding Award for Singapore since 2017 with over 70 winners so far.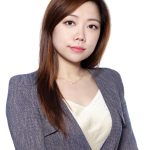 Flora Sun
Flora Sun is a familiar face among the Chinese community in Singapore and has a strong network in both China and Singapore with her experience in the Greater China market as an Investment Banker, Fintech leader and PR professional. She has helped companies from the Greater China market to expand into Singapore and ASEAN for the last 10 + years and helped Singapore companies make their way into the Greater China market. Her main strength is her ability to bridge the international market with the Greater China market and make use of the uniqueness of both markets to benefit from each other.
Benjamin Loh
Growing up as an introvert and serial bully victim, putting myself out there has certainly not been my thing. Yet when I decided to pursue my dream as a professional speaker and coach as an accounting college student, I had to learn how to build online influence well. A decade later, I've been blessed to serve a Fortune 500 life insurance corporation as their Millennials and Social Media Engagement Consultant.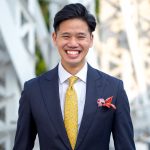 Caleb Low
Caleb is consultant, coach and trainer to Corporate Directors, Salespersons, Schools, Financial Advisory Firms, Realtys & even Music Bands. His clients include Radion International, Nanyang Academy of Fine Arts, PropNex Realty Pte Ltd, ERA Realty Pte Ltd, OrangeTee and Tie, AIA, IAM Advisory and Nu Skin. He has also collaborated on international projects with CloudBae, an Alibaba Group subsidiary based in China, & Trainium Academy, as well as and medium scale projects with top digital marketing company, Learns Marketing. His life mission is to empower leaders to Influence, Inspire & Impact so that they can live a life that is Significant.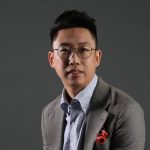 Mike Li
Mike Li has had a keen eye on the world of finance and economics since the age of 20 and had ventured into the capital markets as an investor just as he turned 21. In 2018, he made the transition to move into Wealth Management and had been awarded the Top 10% of the Financial Services industry worldwide. His clients include traditional business owners who are top leaders in their field with operations worldwide to startup founders who have raised 8-figures in fundings. Mike's clients choose to work with him because of his knowledge in business challenges in an ever-changing macroeconomic environment and the intimate relationship Mike sought to build with everyone who crosses his path.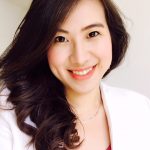 Ratna Juita
In this uncertain and overwhelming world, many people are feeling burnout, anxious and depressed, which resulted in high turnover, low productivity, and engagement, which eventually impact their mental health and well-being. My mission is to empower people and organisations to build resilience, avoid burnout, be more productive, to move forward with greater clarity, courage and purpose. As well-being facilitator, I help people and organization to recover from burnout to fuel-up! At the end of the day, they will be empowered to take aligned actions not just getting things done, but also to feel inspired at work, take better care of themselves so they can take better care of those they serve and live life more purposefully and intentionally.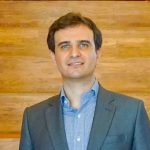 Dr Pietro Borsano
At the School of Integrated Innovation, Chulalongkorn University (#1 in Asia for Global Impact by THE Impact Raking, #1 in Thailand and top 100 worldwide for academic reputation by QS), I am the Faculty member responsible for the Entrepreneurship and Core Business foundation. I am a fellow of Innovative Teaching Scholar Program (Stanford University) and Entrepreneurial Leadership and Innovation Program (Babson College).